London rivals Chelsea and Arsenal meet in an all-English Europa League final on Wednesday, 2,500 miles from home.
There is speculation that, win or lose in Baku's Olympic Stadium, it could be Blues boss Maurizio Sarri's final game in charge.
He refused to discuss reports linking him with Italian side Juventus on the eve of the final, saying: "I have a contract with Chelsea for two years.
"So, first of all I will speak with Chelsea but this is not the moment."
Sarri has had a turbulent first campaign at Stamford Bridge, frequently questioning the mentality of his squad and having a public fall-out with Kepa Arrizabalaga during the Carabao Cup final.
But, as he reflected on the past 11 months, he suggested his feelings for his players will play a part if he does have a decision to make about his future.
"For me, at the beginning of the season it was really very difficult to understand my players, to understand the mentality," Sarri explained.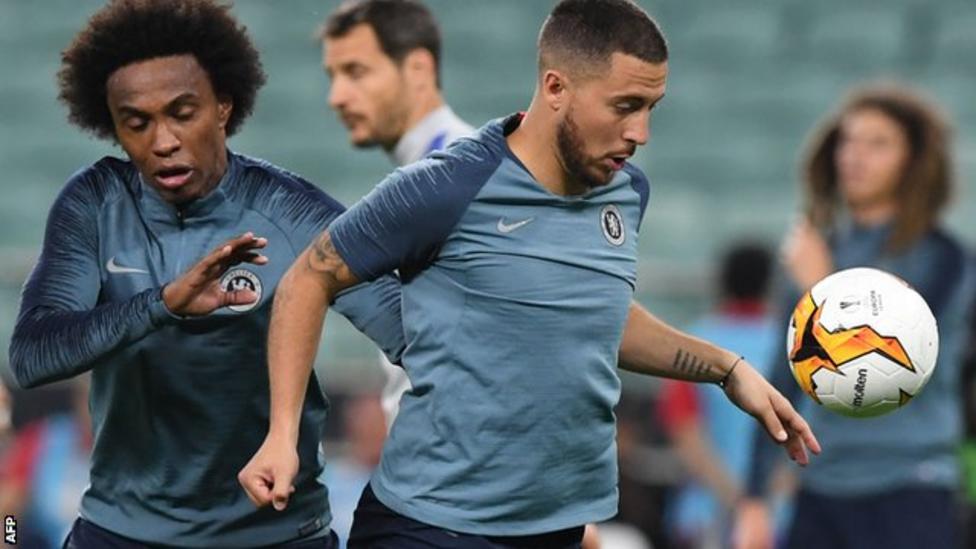 "But after a very difficult month in January, in February they started to change, I think. Or probably I changed – I don't know.
"In this moment, I love them because I have 20, 22 wonderful men, and wonderful players. So now I am really very happy with them.
"Of course, I have to consider it for the future, and I have to consider that I love English football and I love the Premier League."
–
Credit: BBC