A violent security crackdown on protesters fed up of Zimbabwe's dire economy and cost of living has forced President Emmerson Mnangagwa to cut short a trip to Europe.
Demonstrations began after President Mnangagwa announced a steep increase in the fuel price earlier this month.
In the past week alone, some food prices have almost doubled and a bus ticket into the capital Harare is twice what it was: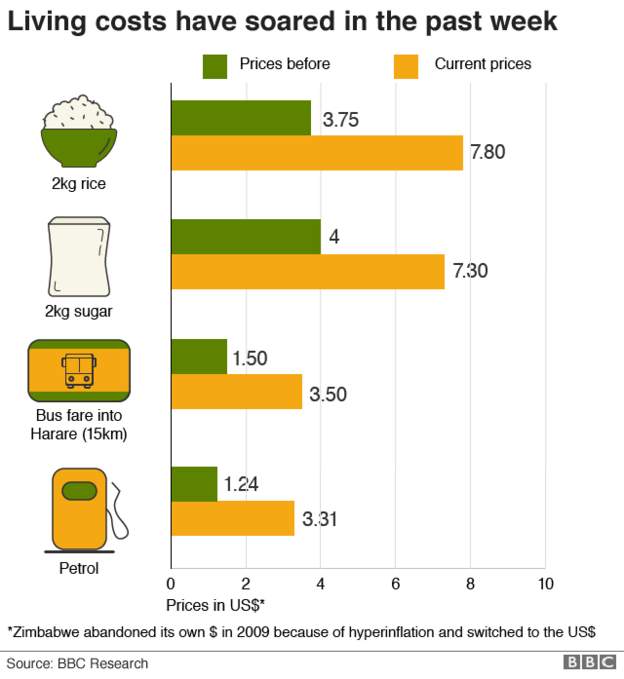 Bond notes were introduced in 2016. They were brought in because of a shortage of US dollars and South African rand – the main currencies in daily use after rampant inflation killed off the old Zimbabwean dollar in 2009.
But inflation means that bond notes are losing their value – and many people prefer to US dollars or EcoCash, a mobile phone payment system.