People are voting in Burkina Faso's president election, although polls are closed in parts of the north and east because of fears of jihadist violence.
President Roch Kabore is seeking a second five-year term, with 13 opposition candidates challenging him.
At least 400,000 would-be voters were unable to register because of the security situation.
Brutal attacks have forced more than than one million civilians from their homes in the past two years alone.
Up to a fifth of the country is out of state control, estimates suggest, with rival jihadist groups battling for dominance and also attacks by other armed militias.
Most polling station opened at 06:00 GMT and are expected to close at 18:00.
In the northern town of Djibo polling stations opened 30 minutes late according to local sources, but everything is going well and there's a heavy security presence, says the BBC Afrique correspondent Simon Gongo.
President Kabore cast his vote in a school in the capital Ouagadougo and urged people to take part.
"I call on all Burkinabe to vote, whatever their leaning. It's about the democracy of Burkina Faso, it's about development, it's about peace," he said.
The election is also being held amid the coronavirus pandemic.
However, peace and security are priorities for many in this year's elections, BBC Afrique's Lalla Sy reports.
Who is taking part?
President Kaboré, who has governed Burkina Faso since 2015, is seeking a second term.
His main challengers are veteran opposition UPC leader Zéphirin Diabré, and Eddie Komboïgo, standing for the CPD party of ousted former President Blaise Compaoré.
Now living in exile, Mr Compaoré's 27-year rule ended in 2014 after a wave of popular protests.
Mr Kaboré once served as Mr Compoaré's prime minister, but gained popularity after opposing his bid to change the constitution and run for a third term. He left the ruling party and formed the MPP.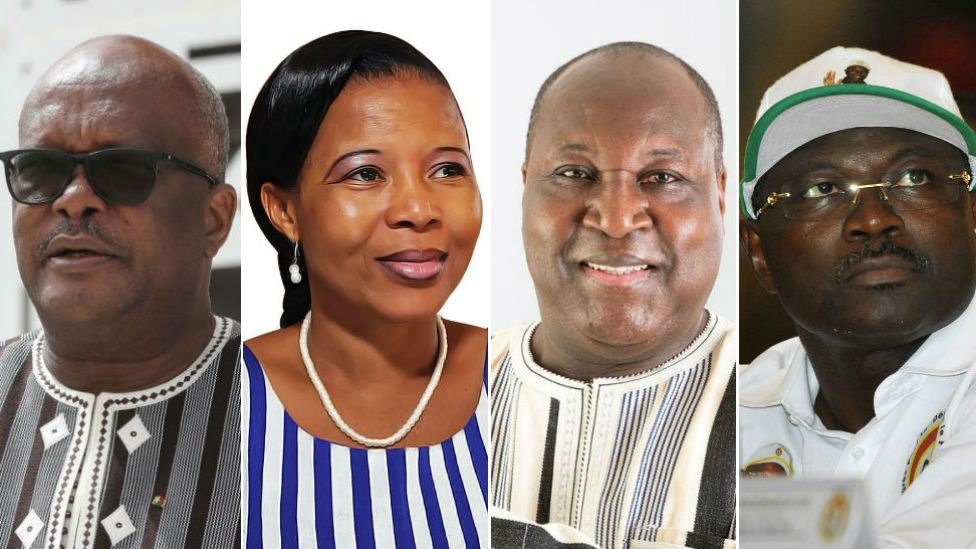 In all, 13 candidates are running – including the only woman in the race Yéli Monique Kam, former culture minister Tahirou Barry, Gilbert Noël Ouédraogo, Farama Ségui Ambroise among others.
AFP news agency reports that almost all the opposition candidates support the idea of holding talks with the jihadists, and quotes Mr Diabré as saying "military action on its own has never been able to defeat terrorism in any part of the world".
But President Kaboré has ruled it out, as has former colonial power France which has troops stationed in the country and whose President Emmanuel Macron reportedly said: "We don't talk with terrorists. We fight."
–
Source: BBC